1. Product Updates
Open up an email you received from the Screeners.com team. Scroll to the bottom of the email and click unsubscribe. This will confirm that you would like to unsubscribe from future emails.
2. New Show and New Episode notifications
You may unsubscribe from new show and episode notifications by network.
In the Screeners App, click your profile at the top right of the window to reveal a dropdown menu. Select Subscriptions.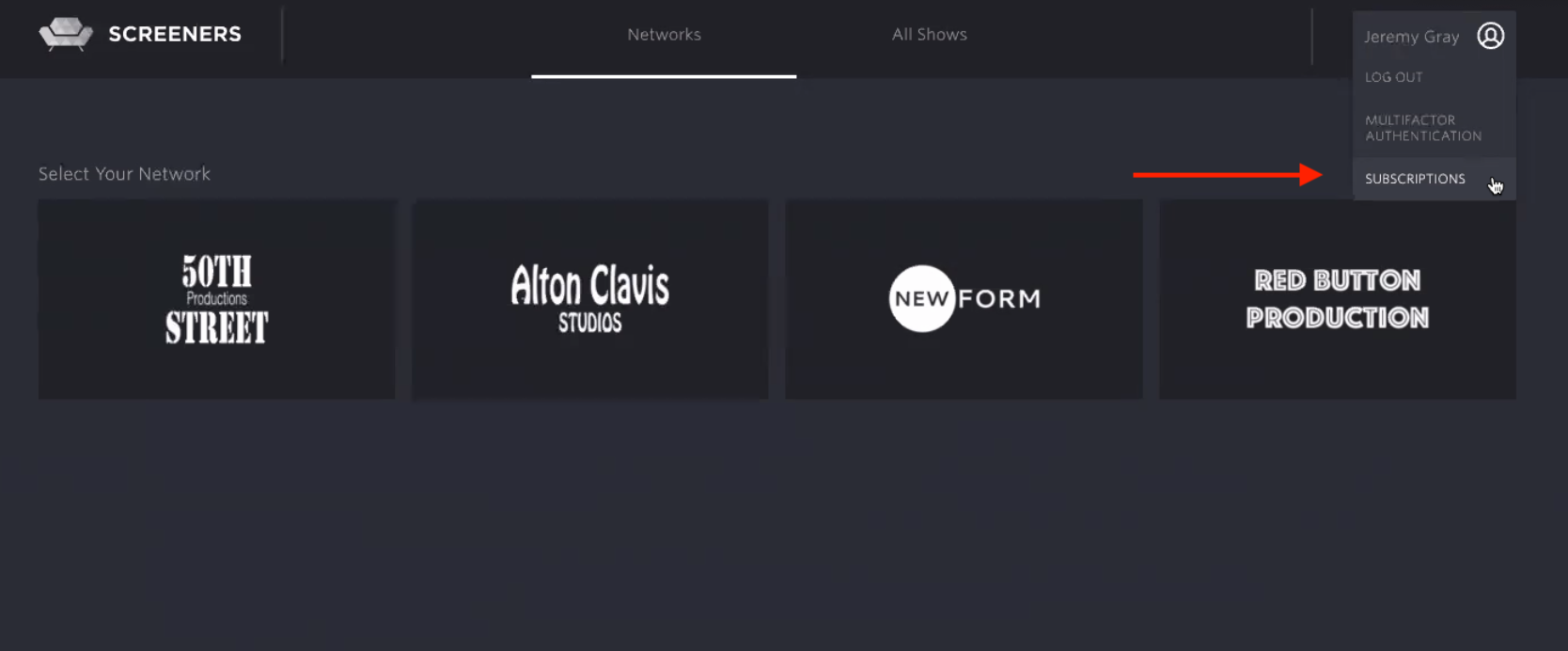 This will take you to a page called "Manage Your Email Subscriptions." Here, you can unsubscribe from any of the networks you're currently subscribed. Select the toggle to "no" to unsubscribe from notifications from the specified network.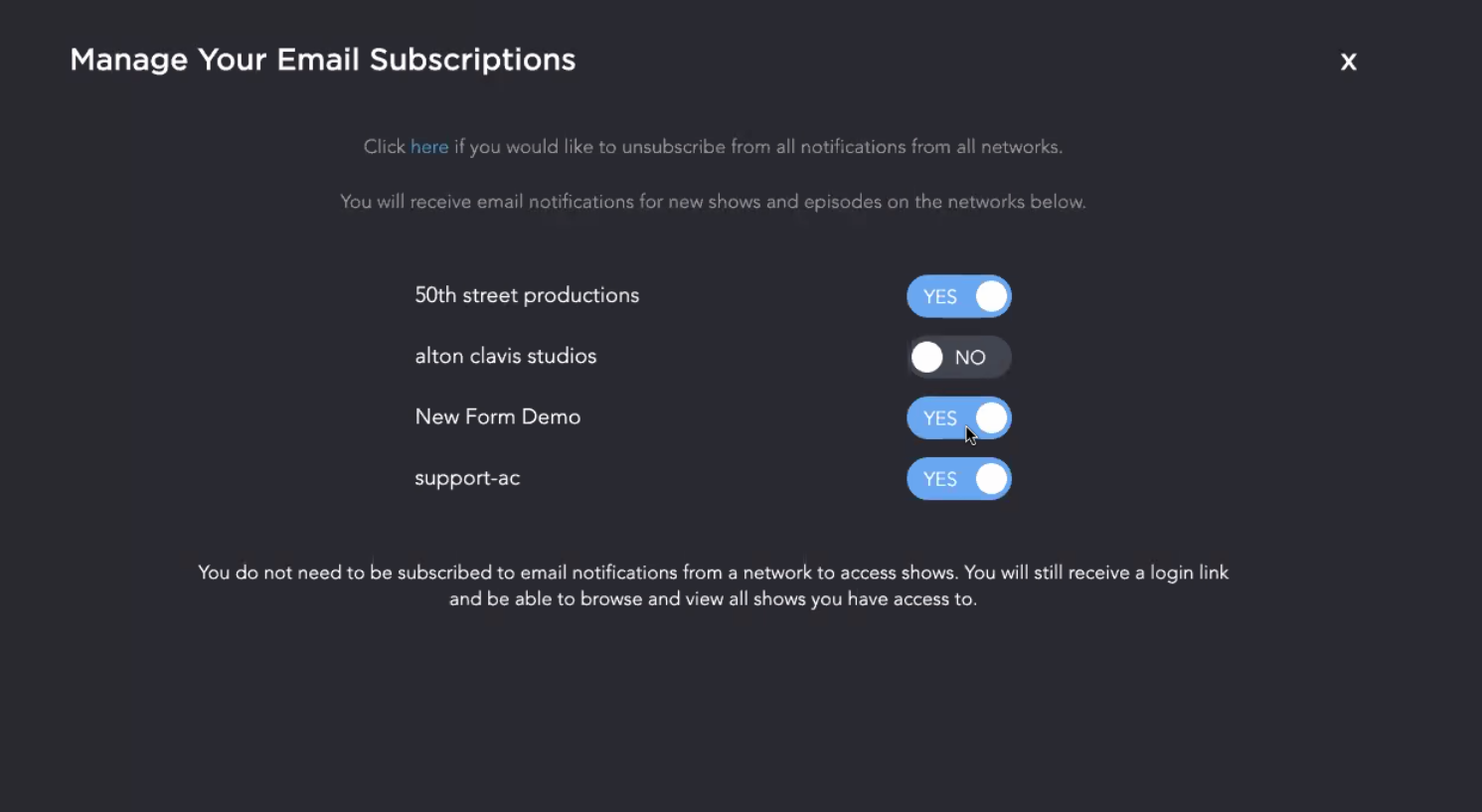 Note that you will still be able to log in and access your shows if you unsubscribe from email notifications.