Screeners now offers multiple Administrator types, so you can manage admin-level permissions. You can choose from three permission types: Administrator, Content Manager, and Publicist.
Administrator
This all-access role will not change. As an Administrator, you will have full control of all features. This includes uploading and managing Titles, adding and deleting users, and publishing content.
Content Manager
As a Content Manager, you will be able to upload and manage Titles. However, you will not be able to manage users or publish content.
Publicist
As a Publicist, you will be able to add and assign users and set content availability windows. However, you will not have direct access to the content.
*Note: As a Content Manager or Publicist, any pages you do not have access to will not show up on the left-hand side navigation panel.
Permission Details
Below is a chart that outlines all three Admin Types and their associated permissions in greater detail:
Editing Admin Types
Go to Settings in the left-side menu. Under Administrators, you will see a list of all your admins.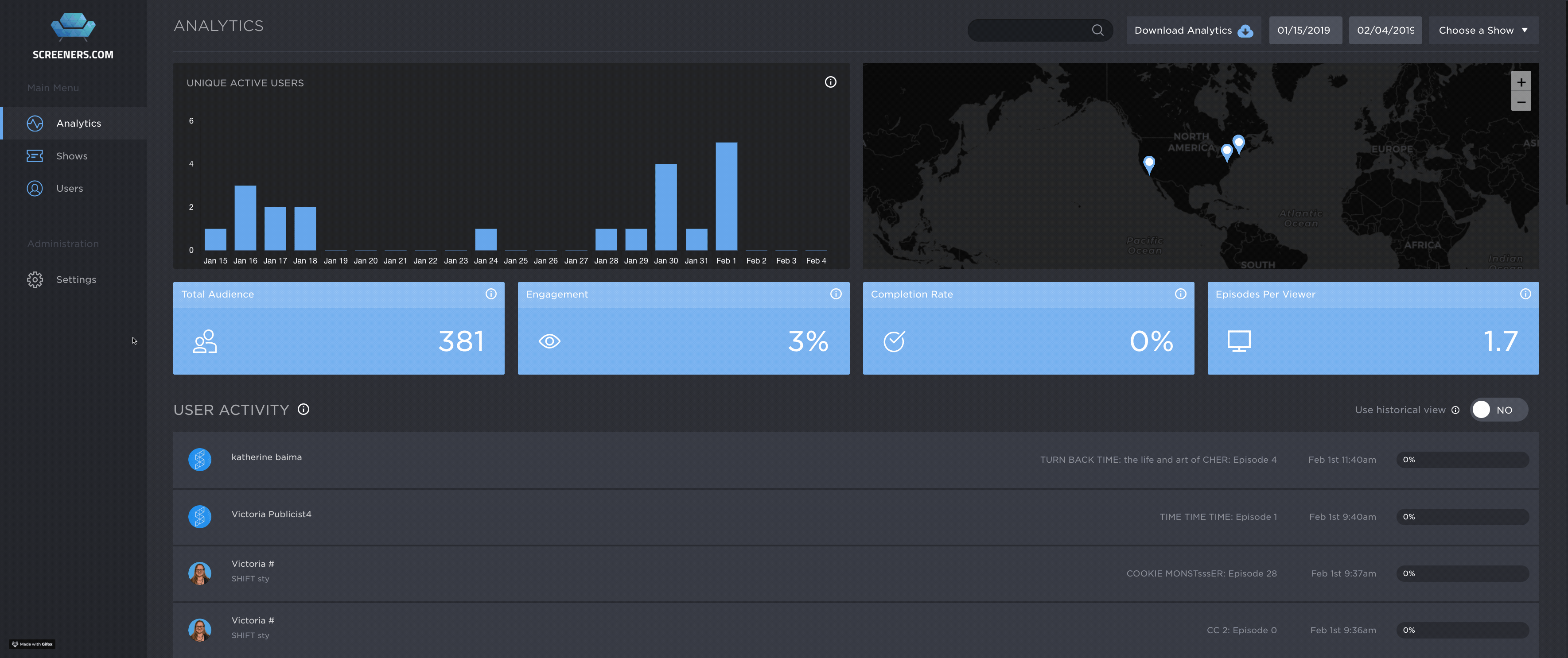 To modify a user's permissions, hover over the user, and click the Edit button on the far-right side. This will open up an editing wizard, where you can assign the Admin Type for that user.
You can also create a new administrator. From the Settings page under "Administrators," click Add. The same editing wizard will pop up, where you can enter the new admin's name, email, company, tags and set their Admin Type.