As an Administrator, you can now easily edit and delete User Tags in Screeners.
To edit a current tag, select "Users" under the Main Menu bar. On the right side of the screen, you will see "User Tags." Click on the pencil icon next to "User Tags." This will bring up an editing wizard where you can manage your tags.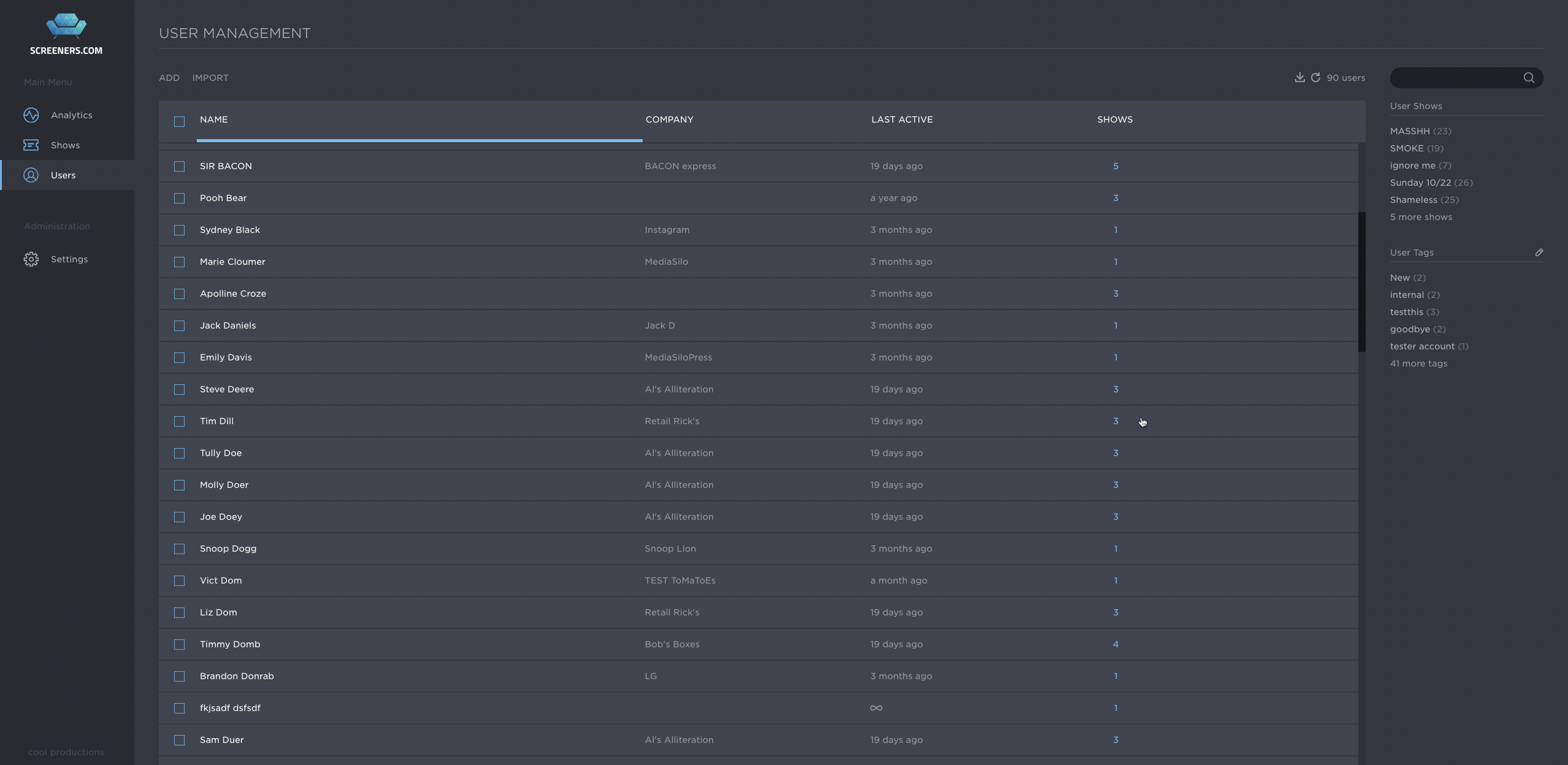 To edit a tag, select the pencil icon to the right of the tag. This will allow you to rename a tag that is currently applied to your associated Titles. Hit "Enter" on your keyboard to save your changes.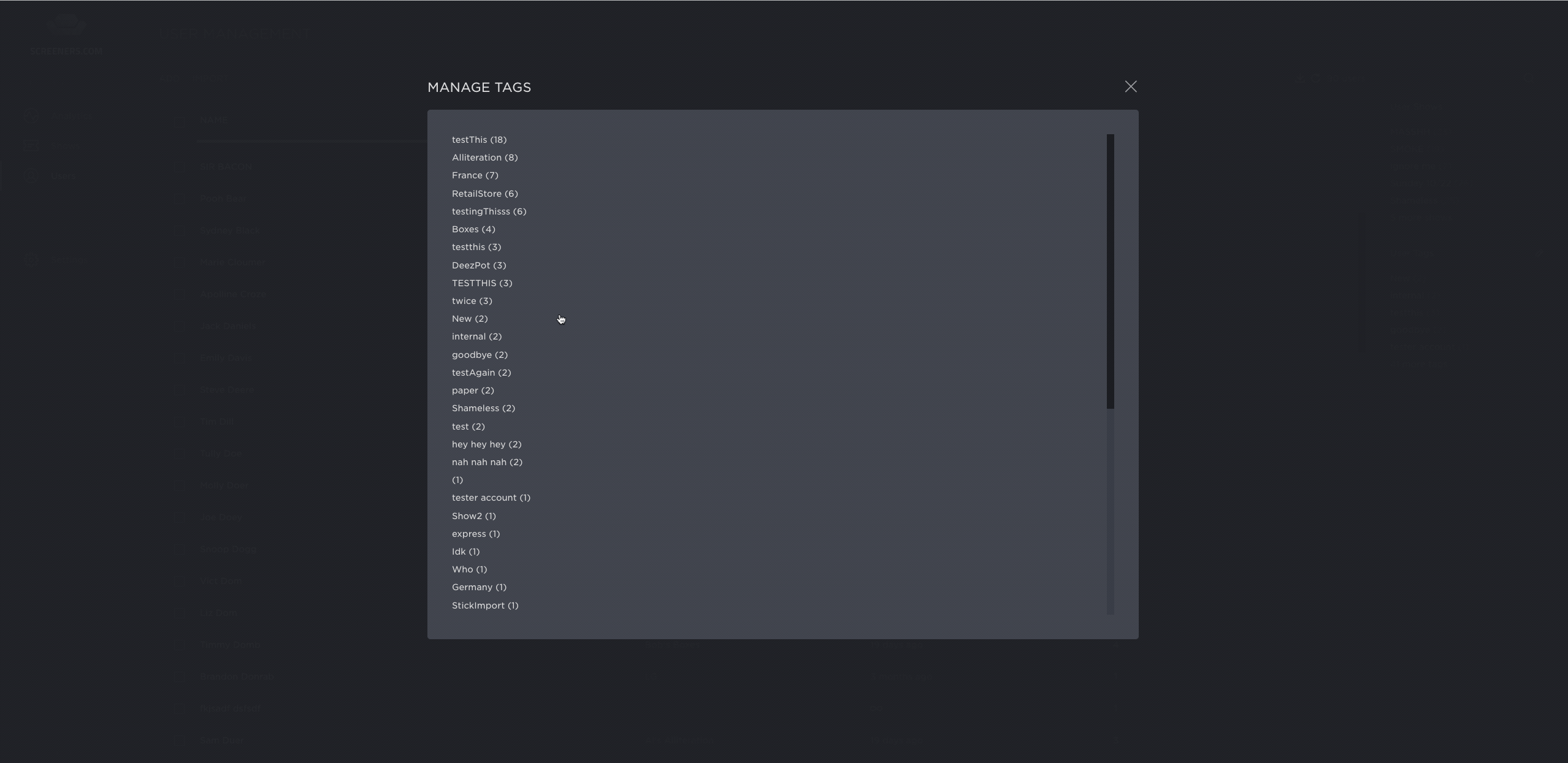 To delete a tag, simply click the "X" icon next to the edit icon. Select "Remove" to finalize the removal of the tag.