All/Live Filter
The All/Live filter allows the admin to toggle between seeing all shows, and seeing only shows that are live. The active option is highlighted in blue, and selecting one option deselects the other.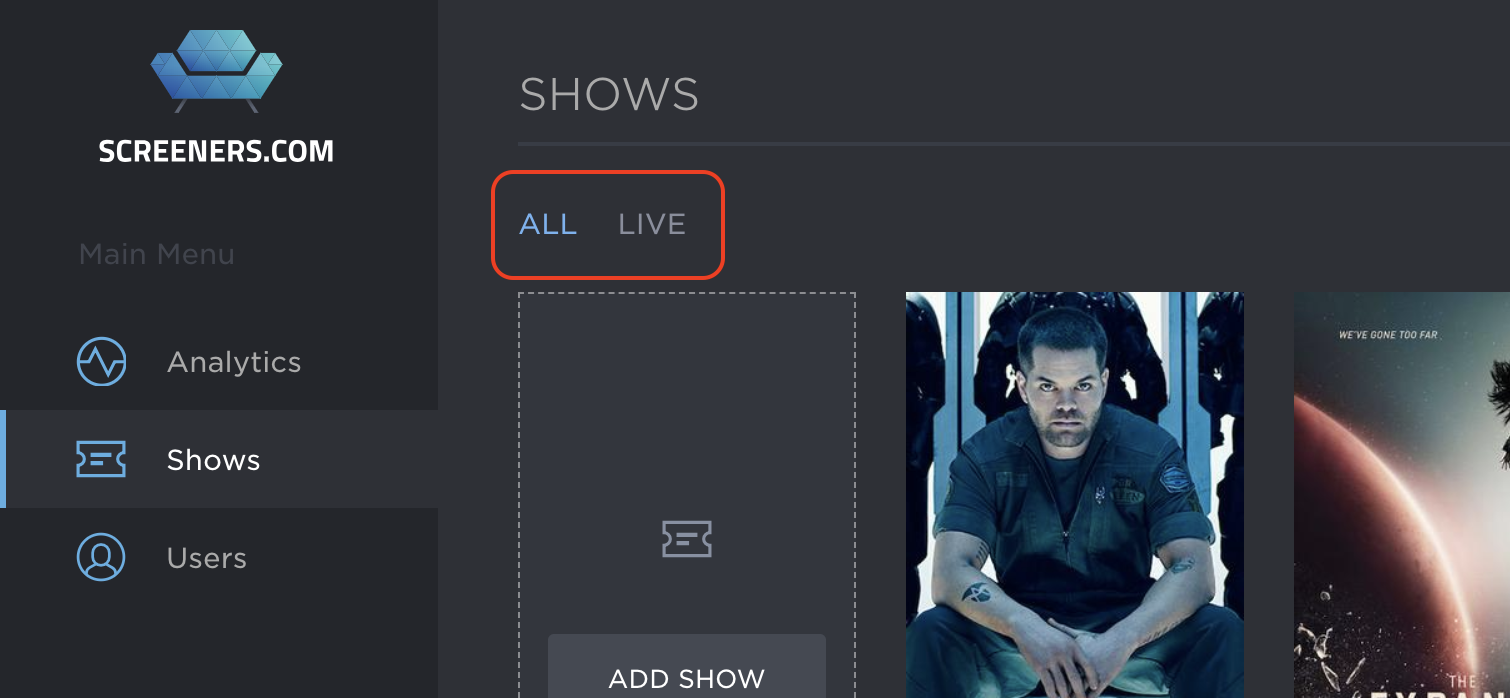 Sorting
This drop down gives the admin the ability to choose the order in which the shows appear in their grid.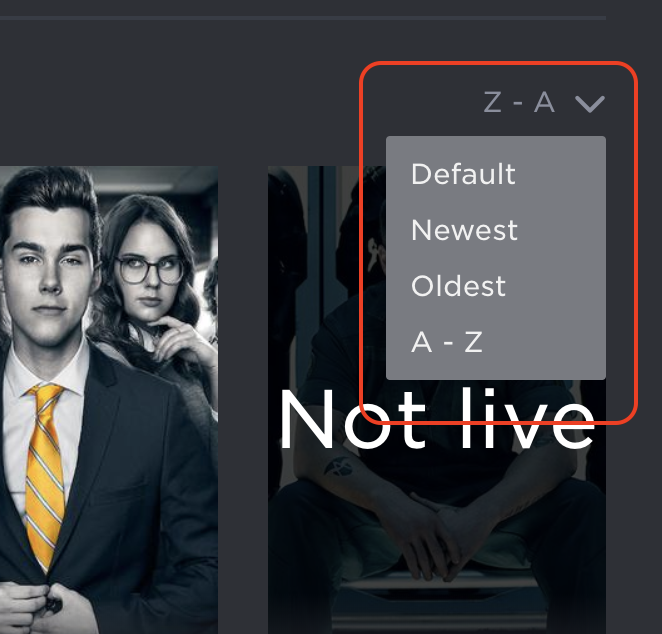 Once a filter is selected, the preference will be remembered for the user for future use.