Screeners.com offers an easy and enjoyable viewing experience, but an up-to-date browser is necessary in order to get the best possible experience on Screeners.com.
How can I check if my browser is up to date, and how do I update it?
If you aren't sure what browser you are on, or what version, the site www.whatismybrowser.com will identify what browser you are using and if it is up to date. For browser-specific instructions, read below:
Google Chrome
Google Chrome should update automatically, but this may be prevented by manually disabling it, or it may be blocked from auto-updating by certain firewalls. To check what version you are on, and to update your browser, this can be done in-browser by:
Clicking the drop-down menu for Chrome, located at the top of the screen.

Selecting "About Google Chrome"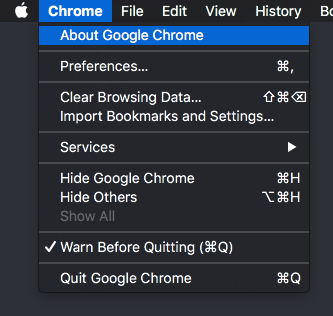 A browser window should open to your Chrome Preferences, which will let you know what version you currently have, and will begin updating if your current version is not the most recent.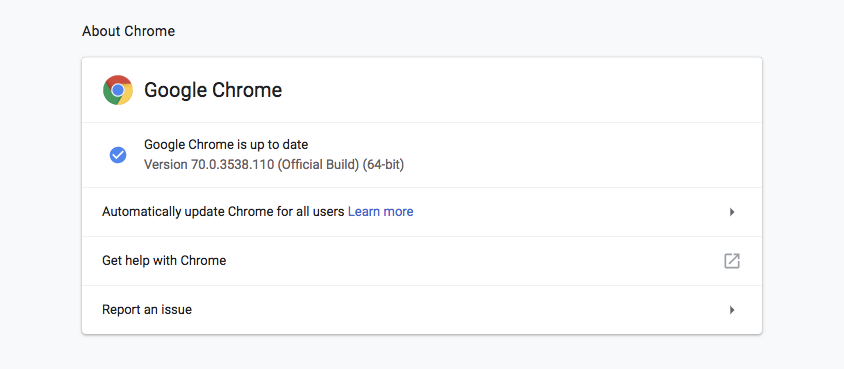 If an update was made, close and relaunch your browser.

Versions currently supported: 78-80
Safari
Finding your Safari version can be done by:
Clicking the drop-down menu for Safari, located at the top of the screen.

Selecting "About Safari"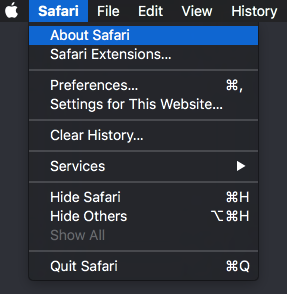 A small pop-up should occur with your Safari version number.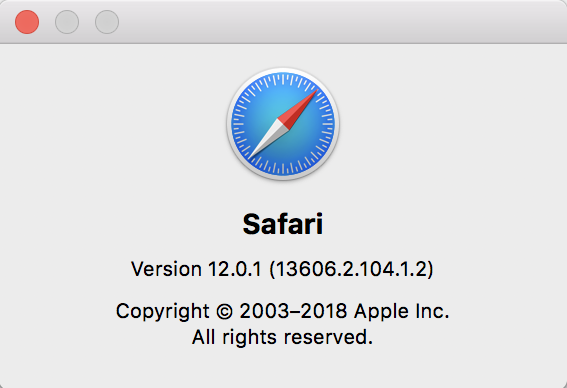 Apple support provides an article on how to update Safari, which you can find here. Safari updates can be found in the App Store and must be done manually, but Safari will update automatically when you update your Mac OS.
Versions currently supported: 12-13
Mozilla Firefox
Finding your Firefox version can be done by:
Clicking the drop-down menu for Firefox, located at the top of the screen.

Clicking "About Firefox".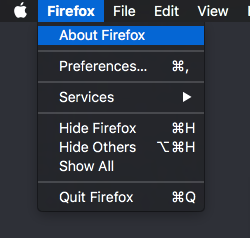 A pop-up should appear with your current version and information about whether you are up to date or not.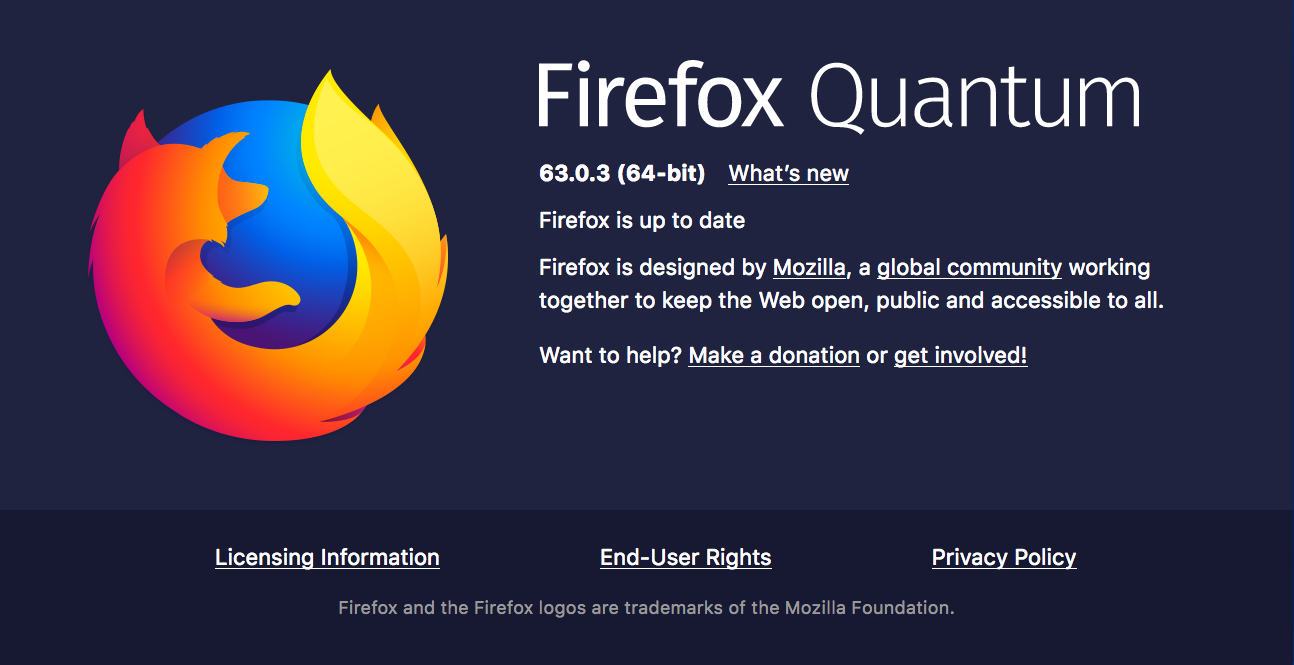 If you are not up to date, Firefox should automatically begin to install any updates. When they are ready to install, you'll see a small "Restart to Update Firefox" button. Click this and Firefox should restart with updates installed. Please see

the Mozilla support page

with any further issue.
Versions currently supported: 72-74
Internet Explorer
Here's how to check what version of Internet Explorer you are on:
Click the drop-down menu for Internet Explorer, located at the top right of the browser window.

Click "About Internet Explorer"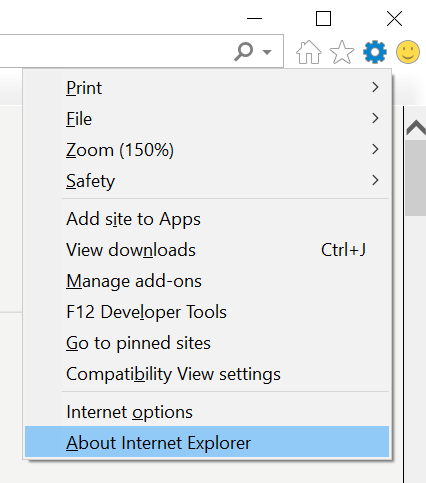 A pop-up should materialize which indicates what version you are currently on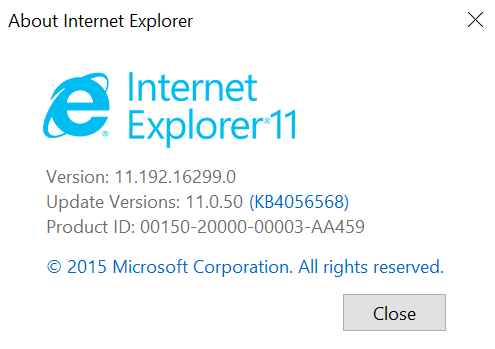 Internet Explorer should automatically update when your Windows operating system updates. However, if you need to update it manually, you can do so here, on Microsoft's website.
Please note that Screeners.com occasionally will encounter playback issues on certain devices. If the following error message occurs, our team recommends you switch to the Google Chrome browser and attempt playback there:

(Text: This screeners is having playback issues right now. Please try again, and if this error persists, please contact Screeners support at support@screeners.com or 866-431-1335.)
If you continue to have playback difficulties despite updating your browser and trying another browser, please contact our support team.