Multi-Factor Authentication is required for all administrators. Please note that simply enabling MFA for your personal administrator account will not lock your titles so that only MFA-enabled users can watch.
Requiring MFA for a Title
When a title is locked so that MFA is required for users attempting to watch it, viewers must pair their mobile devices or tablets with Screeners.com and enter a verification code after logging in via the typical Magic Link process. In this way, MFA acts as a second step of protection for your secured content.
MFA title settings are located in the title page of your administrative portal. Navigate in your administrative portal to the title you wish to require MFA for and select "edit title" [please note that this setting can also be enabled while creating new titles as well]. The MFA settings are located on the right-hand side of the page.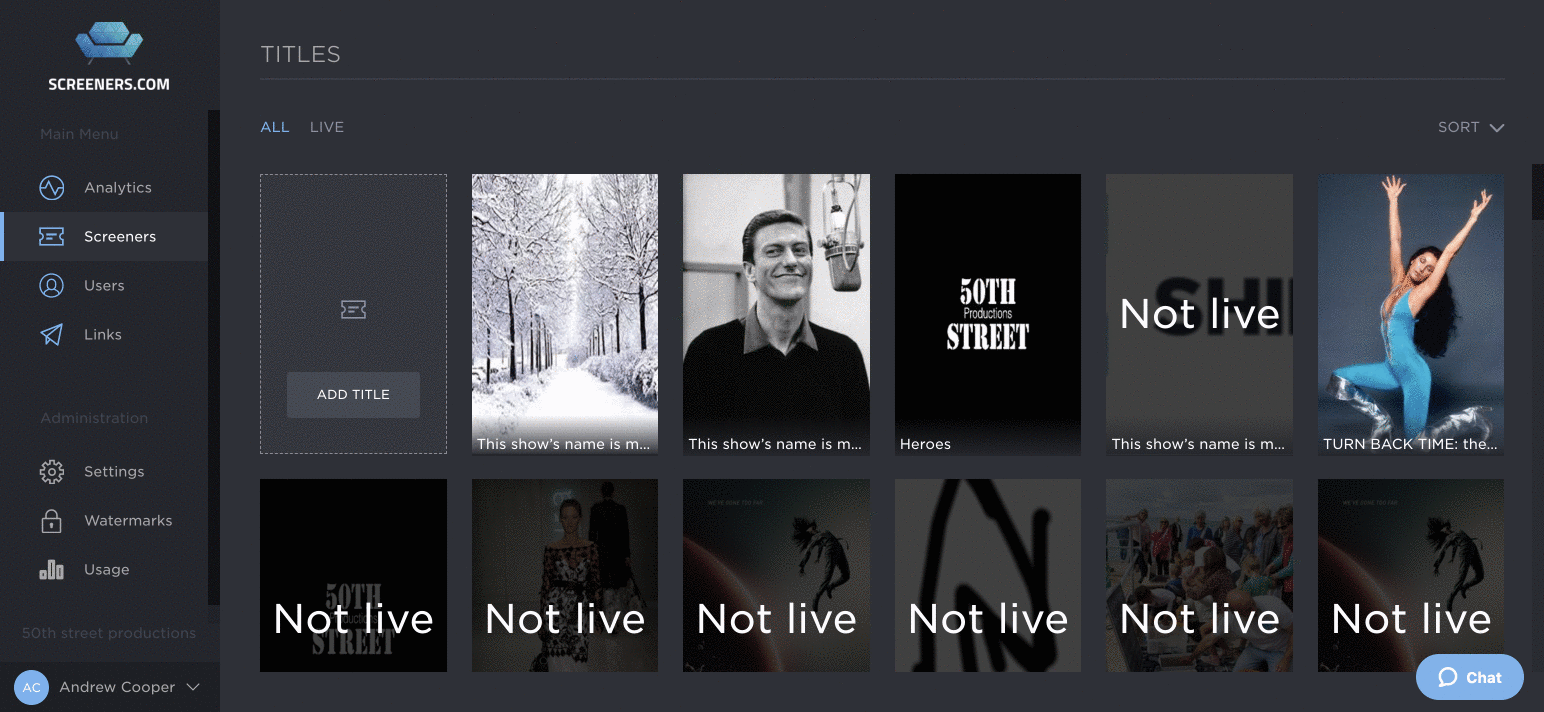 If your administrative account already has MFA enabled, simply toggle this setting "on" to lock the title.

To disable MFA requirements and unlock a title, simply toggle this setting "off" again.
To see these analytics, administrators must enable MFA on their own accounts.