Screeners registers users by email address and there are only two user types: Administrator and User.

This means each unique email address can have User or Administrative access across multiple Screeners.

If you are logged in as an Administrator on multiple domains, you can switch between Screeners by clicking on your name in the lower left corner.

If you are logged in as a Viewer who belongs to multiple Screeners, you can choose the Networks tab in the header to select your screening rooms.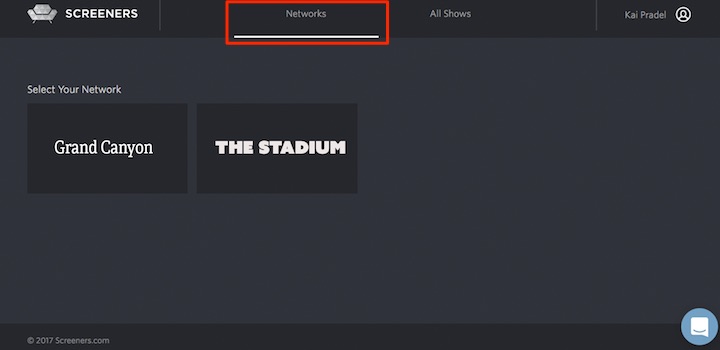 NOTE: The registered email address can only be an Administrator OR User on a single domain -- not both at the same time on a single domain.