NOTE: Forensic Watermarks are unique and invisible watermarks that act is identifiers when analyzed (if needed).
To create a new 'Watermark Template', navigate to left hand panel and select Watermarks.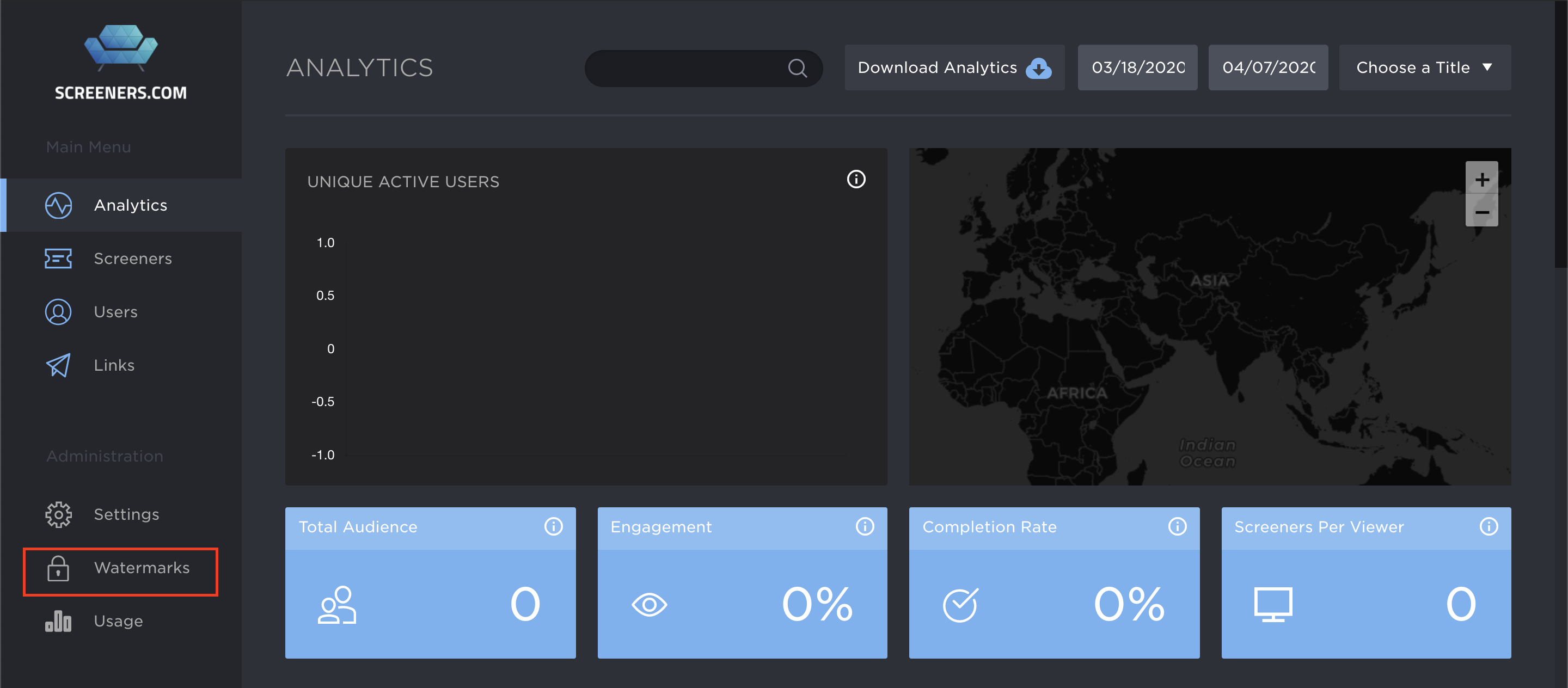 In the Watermark Template editor, you can Add and Remove watermarks using the buttons below our video preview.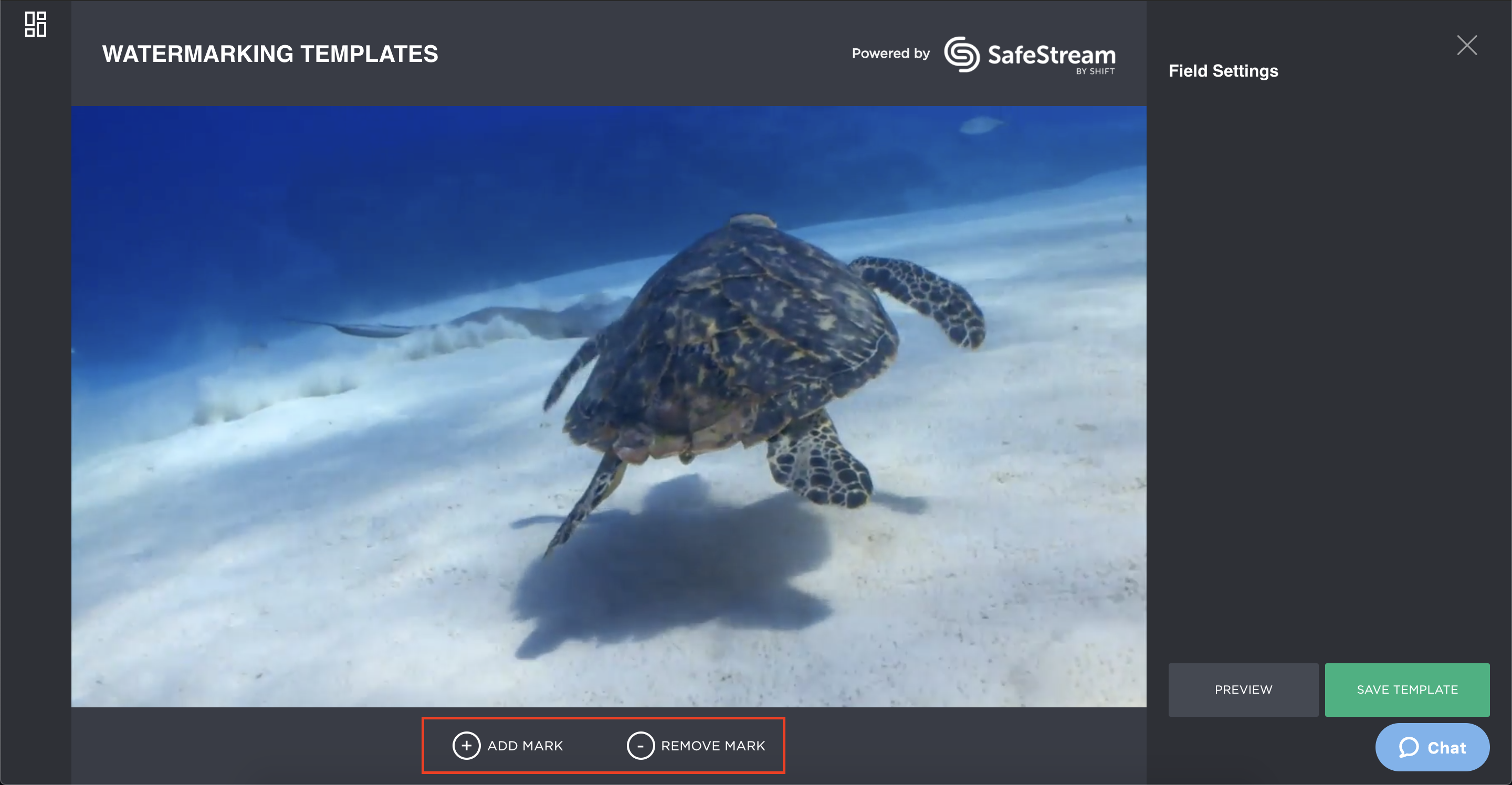 Once a watermark is selected, adjust the settings in the right-side panel, including Custom Text, color, size, and opacity.
Because viewers' names and email lengths vary, Screen provides the option to set the Text Alignment to be Centered, in cases where variable text length needs to be taken into account.

In the upper left, you can also choose to make edits to existing templates.

Once the settings are to your liking, Preview or Save in the lower right corner. Saved templates will be available for selection on individual titles.
Forensic Watermarking

:
You can add forensic watermarking to a watermarking template when you create one. Once you click SAVE TEMPLATE and are prompted to add name and description; you will see the option to add forensic watermarking just below the description box.

If you need to add forensic watermarking to an existing template, simply load it and save it as a new template.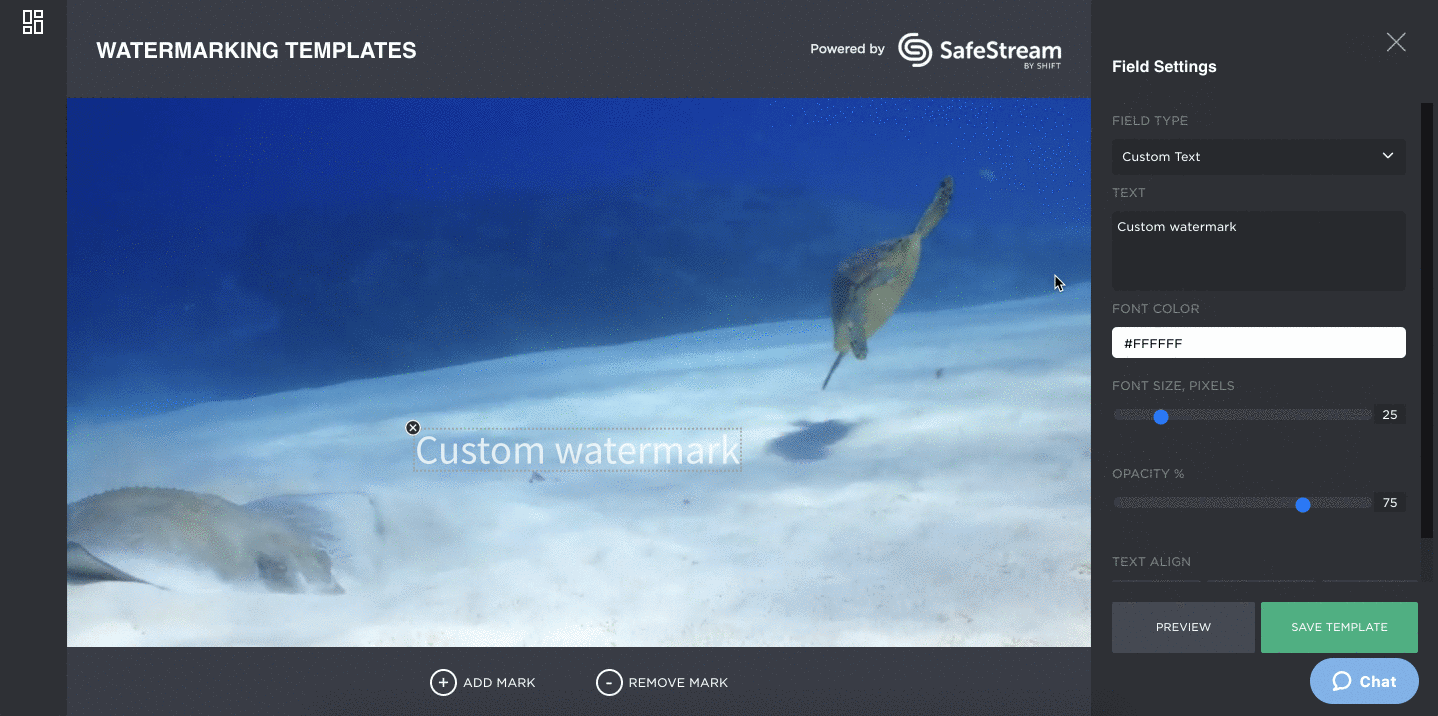 We also will be displaying a Forensics Icon where WM templates are listed to help Admins distinguish their Forensic from Non-Forensic templates.