Administrators in Screeners now have the ability to copy a URL to a specific episode and share with reviewers who have access to view.
In order for successful sharing please note: 
The episode has to be live. 
The reviewer accessing the URL need to be logged in and added to the show.
Those that do not have access to view the episode will see an error message letting them know they do not have permission to view the content. 
Sharing a Direct Episode URL:
Navigate to "Shows" on the left-hand panel and select the show in question.
Click the "Play" button for the episode you want to share.
     3. Click the "Copy Episode URL" button below the episode and share.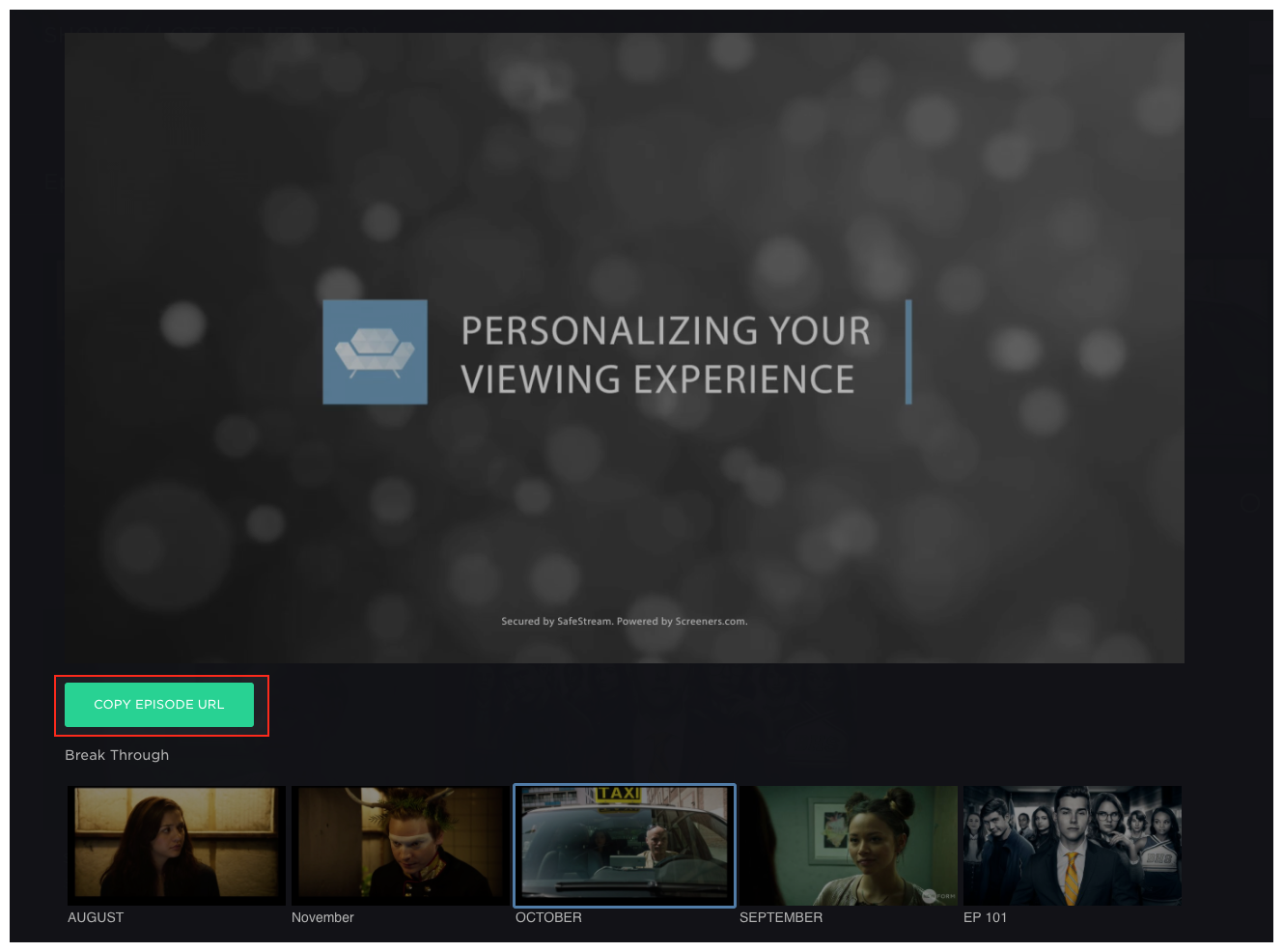 Having trouble with the URL? See troubleshooting here.